Have all your questions about Medicare, Social Security, Long Term Care and Nest Egg Planning and much more answered by an experienced professional.


What to Expect at a Seminar

The Assurance Group (TAG) conducts retirement seminars across the country which are hosted by our licensed, professional agents. In most cases, the events are held at a local restaurant. Please call 800-267-8706 for information about future seminars in your area.
Upon arrival, your seminar host will welcome you to the designated event space, check you in, and provide you with an informative workbook. The workbook will allow you to follow along with the presentation and make notes. There's also a perforated questionnaire to complete and submit back to your agent. If you decide to meet your agent for a one-on-one consultation, this information will allow the agent to suggest appropriate solutions to fulfill your personal needs and goals.
The presentation will take less than an hour. During that time, your agent will discuss several topics, including: the different parts of Medicare, Medicare Supplements, Social Security, long-term care, life insurance options, and Nest Egg Planning for retirement. You are welcome to note your questions along the way. And since the presentation is a broad, informative overview and specific product needs vary widely among individuals, we always encourage our attendees to schedule a follow-up one-on-one appointment to answer specific questions and conduct a needs analysis.
Call Now to Make a Reservation to Attend!
We host seminar events on a regular basis all across the country. Chances are we'll soon be in your town, too! Please call our Seminar Support Team to find out when a seminar will take place in your area. We'll be happy to put you on the reservation list and will contact you later with further details.
Prefer to receive a call?
Click below to have a member of our professional support staff reach out to you directly.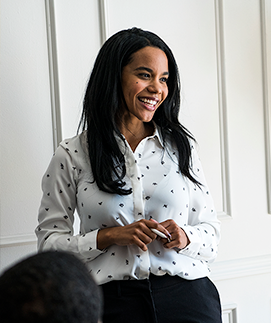 Why attend a TAG Retirement Seminar?

Medicare in particular is always a popular topic at our events. With the many different parts of Medicare and supplemental plans, it can be very confusing – not only for folks turning 65 and enrolling for the first time, but also for those who have been enrolled for years.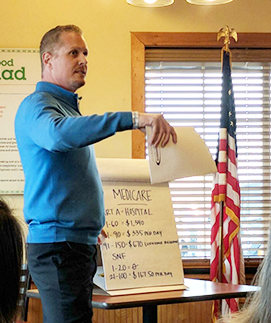 We'll help demystify Medicare - answering questions such as:
When do I apply for Medicare?
What's the difference between Medicare Parts A & B?
What does Medicare Part A cover?
What does Medicare Part B cover?
What is Medicare Advantage?
What is a Medicare Supplement?
Do I pay a fee for Medicare?
Does Medicare pay for long-term care?
What is the difference between Medicare and Medicaid?
It's not all about Medicare.

We'll also cover more topics that are important to you including life insurance options and annuities which have the potential to guarantee income for life!
Keep scrolling to see some fun facts about the types of solutions we offer!
What can an annuity provide without giving up access to your money?
Guaranteed Income for Life
How was Babe Ruth's wealth able to weather the Great Depression?
Investments in Fixed Indexed Annuities
What percentage of retirees age 65 - 74 are still paying a mortgage?
35%
What are the benefits of a Medicare Savings Program?
Extra help with Part B premium and prescription drug costs.
Is it possible to use an existing life insurance policy to add coverage?
Your current life insurance may be used to increase your death benefit and add coverage for chronic and critical illness with little or no premium increase.
What percentage of people 65+ will need long-term care in their lifetime?
70%
Agents of The Assurance Group must be certified by our senior executive team before being approved to conduct a retirement seminar. This process includes an extensive training and testing schedule to ensure these already knowledgeable agents can effectively pass that knowledge on to you, our audience. All of our seminar hosts have a passion for helping people and enjoy solving the "puzzle" of finding the right products to meet each individual's unique needs. No matter where your seminar is taking place, you can be confident in knowing your TAG agent is an experienced professional in the fields of Medicare, Social Security, and insurance & financial services.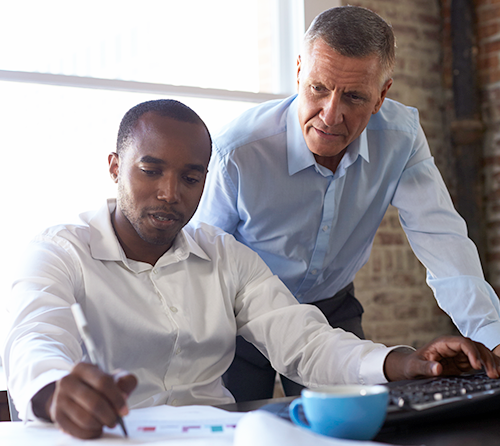 What our attendees are saying:

Many, many thanks to all of you for all your help in untangling the mess of Medicare! Your clear and concise explanations over the phone were absolutely wonderful! Your patience with my calls & questions was also immeasurable! What a great company you all make! I feel blessed to be working with you! 
I am so glad that I found my agent, Bob K.! He knows exactly what plan is the best for you & if you qualify for extra help because of your income. I have met with other agents to discuss Medicare Advantage Plans & they were ok, but Bob is very knowledgeable on all the plans! I trust him completely.
 
What The Assurance Group Stands For

With more than one-million satisfied clients, The Assurance Group has grown to become one of the top insurance marketing organizations in the United States.  Founded more than 30 years ago, our mission is to improve the life of every person our company touches, building financial solutions through genuine care for others.  Through Founder, Ed Shackelford's, diligent attention to the needs of the Senior Market, the company has expanded into a well-established and respected organization with expert agents across the country and more than 30 regional offices.  As a testament to our focus on excellence, TAG has proudly earned and consistently maintains an A+ Rating with the Better Business Bureau.

Call Now to Save Your Seat
Our team can provide information on seminars in your area.